Mentorship, Seminars, & Workshops
JTilley Incorporated provides a nationwide mentoring program dedicated to helping NCO veterans transitioning from the armed services to private enterprise through career counseling and networking with professionals from some of America's finest corporations.
NCO veterans have a great variety of background skills, but "a lot of times most NCOs transitioning from the military don't see at face value how these skill sets can be adapted from military use to corporate America use.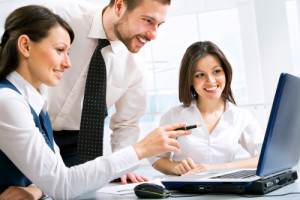 NCOs helping NCOs is our simple basic formula! Our staff of seasoned veteran senior NCOs have been out of the military long enough to establish a unique and strategic gateway that active duty NCOs making the career transition decision can follow.
JTilley Incorporated strategically helps navigate NCOs who are separating or separated from the military into corporate America with finding the right job, at the right time, at the right place, and at the right salary you deserve.
JTilley Incorporated's seasoned experts execute a personalized career transition candidate program; prepares your resume & cover letter; prepares the candidate for an interview; and connects the candidate to the right employer, at the right time, for the right salary--prior to retirement.
Begin your exploration now, and let JTilley Incorporation assist you with the perfect employment match using our exclusive job search resources.
You no longer have to justify your worth or value to corporate America! Often times, Commissioned Officers have several agencies and organizations that specialize in career transition initiatives for the Officers!
JTilley Incorporated educates corporate America's perspective employers across the Nation to recognize the value of hiring a former NCO.